Cape Town is one of the most beautiful cities in the world because of its location between the Atlantic Ocean, Table Mountain, Cape Town's landmark, and the hills Signal Hill, Lion's Head, and Devil's Peak. The city's broad and international populace adds to the city's allure, as does the enticing mashup of architectural styles from many ages and civilizations.
After Johannesburg, South Africa's second-largest city is Cape Town. Native San and Khoikhoi peoples inhabited this area before the Dutch explorer Jan van Riebeeck arrived in 1652 to establish a trading outpost for ships headed to India. Fortifications, including the Castle of Good Hope and the Company's Garden for cultivating fruit and vegetables, were among the first construction projects. Because of its closeness to the Cape of Good Hope (formerly known as the Cape of Storms), the city of Cape Town was given that name.
Cape Town became a multi-ethnic metropolis rapidly due to its heavy influx of Europeans and, eventually, slaves from Madagascar, India, Malaysia, and Indonesia.
Originally a trading center on the route to India, Cape Town, often known as the "Mother City," has seen many changes in its history on the path to becoming South Africa's second biggest economic hub. You'll meet individuals from all types of backgrounds who add to the vibrancy of the city by celebrating culture, nature, and good food.
5 Things to do in Cape Town
Anyone contemplating a vacation to Cape Town is selecting for exotic scenery with amazing attractions. Because there are so many attractions, it may be difficult to remember them all. It's common knowledge that people that can choose and choose will do so with delight. For those who have trouble settling on just one option, we offer this list of our top 5 things to do in and around Cape Town.
A trip up Table Mountain in a cable car
One of Cape Town's most recognizable landmarks is Table Mountain. Take a ride on the cable car and you'll enjoy an unforgettable view of the Cape Town skyline and beyond. The 704-meter elevation difference is no match for the gondola, which can spin a full 380 degrees.
Tragic Morning Crash Claims Lives of School Children in Mitchells Plain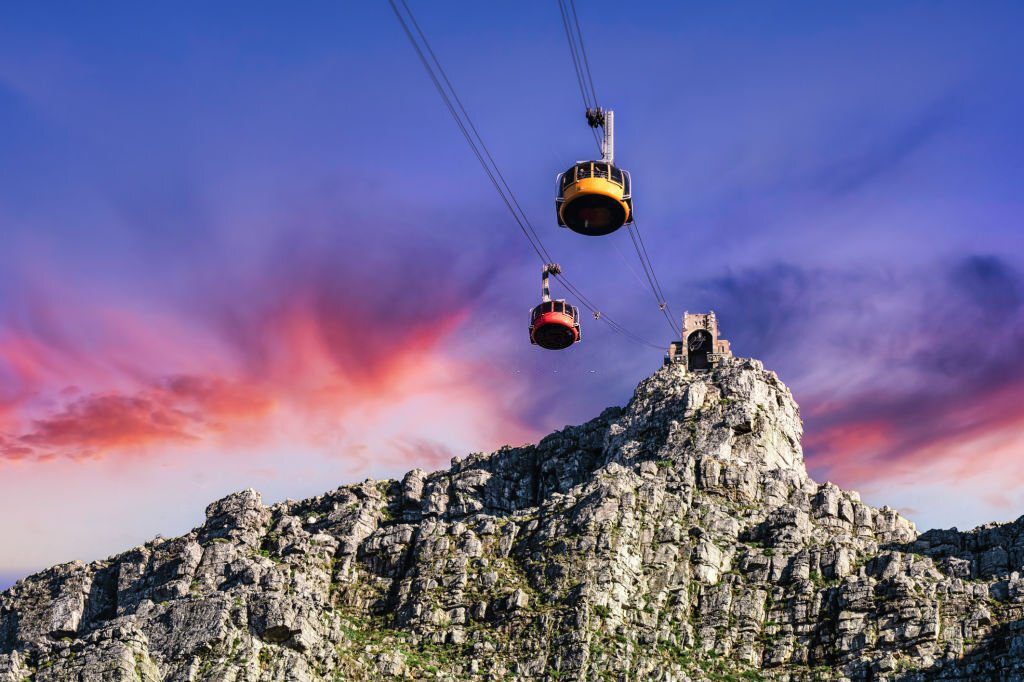 Document the "dassies" by snapping a photo.
The Dassies, which are similar to little marmots, make their home at the summit of Table Mountain. The Dutch name for members of the genus hyrax has endured, as have many other names in South Africa. Napping on sunny rocks is one of their favorite activities, so you'll probably get a cute picture of one as a memento.
Go for a swim with the penguins at Boulders Beach.
Penguins waddling about on the sand? The only place on Earth to get it is South Africa! In a coastal area south of Simon's Town known as Boulders Beach, you can see penguins in enormous numbers; they are the main attraction. A colony of penguins quickly expanded from a single couple in the 1980s to become a popular tourist attraction.
Climb to the top of Lion's Head and enjoy the hike.
A trek up Lion's Head is a great option if you're tired of the crowds at Table Mountain or just want a change of scenery. It got its moniker because, from afar, it resembles the corpse of a dead animal that has been laying down. After an hour and a half of hiking, you will reach the peak of Table Mountain and be treated to a surreal panorama of Cape Town. The greatest hiking paths on the Cape are described in detail here.
Exploring secondhand shops for hidden gems
Cape Town's many independent boutiques are perfect for browsing in search of unique finds at low prices.
5 Reasons why you should visit Cape Town today
There aren't many locations on Earth where you can experience all the wonders of nature, the drama of ancient ruins, the thrill of modern-day exploration, the flavor of world-class cuisine, the aroma of fine wine, and the thrill of encountering exotic wildlife all in one spot. But you can find it in Cape Town, South Africa.
And that's why I think Cape Town is the greatest town on earth. I have compiled the five most convincing reasons for you to make your flight reservation immediately.
Awe-inspiring though it may be, nature never ceases
Almost everywhere in Cape Town, a tourist or local can look up and view the majestic Table Mountain. At 1100 meters, it is the tallest structure in Cape Town and the city's most famous icon. If you become tired of looking down at things, you can always drive or hike up to a higher vantage point. Either take a relaxing ride on the cable car to the top, or choose a three- to ten-kilometer hike to reach the peak.
Cape Town Celebrates Completion of Strandfontein Pavilion's Fisherman's Lane Upgrade
This city has a past full with tragedy and hardship.
You would have appreciated a visit to Robben Island. Famous South African activist and former president Nelson Mandela spent several years imprisoned on this island. When the Dutch occupied South Africa, they utilized Robben Island as a jail for offenders. However, the apartheid government of South Africa used the island mostly to imprison civil rights advocates and political activists who campaigned against the government. The grounds and the cell where Mandela spent the last 18 years of his life are open to the public today. The Cape Town skyline, which seems so terribly out of reach from within the prison walls, can be seen clearly from outside.
There is adventure to be found just about everywhere.
The people of this city were born to take risks. You can go surfing, hiking, and paragliding in the same day if you want to, and if you're feeling very daring, you can even go cage diving with great white sharks. Several tour companies depart from the Birkenhead Peninsula and take passengers out to sea to safely witness one of the world's greatest marine predators. Bring your GoPro, but watch where you put the selfie stick.
The cuisine and wine are on another level.
While traveling along the Garden Route, you'll be able to enjoy some of the world's finest cuisine and wine. And getting there is a breeze. Stunning stretches of coastline, picturesque lakes, and verdant countryside all make for wonderful day trips. Stellenbosch, Constantia, and Paarl are just a few of the well-known wine-making regions in South Africa.
Try the traditional and culturally superb cuisine on the Capeflats like Koeksisters, Bollas, Boeber, Denningvleis, our fast food specialty, the Gatsby, and much more.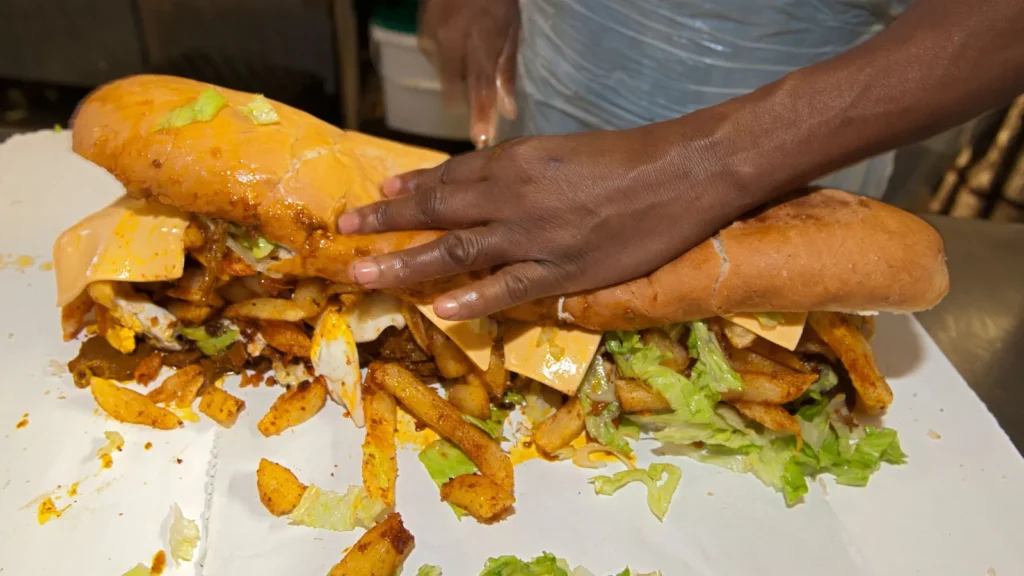 Close encounters with the Big Five are possible.
Visit Garden Route Game Lodge to witness the "Big 5" of Africa: lion, elephant, buffalo, leopard, and rhinoceros. Take a sunset safari in the back of a Land Rover and don't forget your binoculars and camera. If you're spending the night and can get up before sunrise, a dawn safari is another fantastic option, since this is when the lions and other huge predators begin their days.
Is Cape Town Safe for Tourist?
If travelers exercise common sense and adhere to a few simple safety travel recommendations in Cape Town, the city is just as safe as any other major urban region.
The dos and don'ts of Cape Town vacation safety
Never go about a strange city or unfamiliar area with significant sums of money or other valuables; it's just not worth the risk. You should hide cameras, phones, and other devices and create duplicates of important legal papers to hide away.
Love & Hip Hop South Africa: Exciting Season 6 Premiere Packed with Drama
If you're unfamiliar with the city, it's advised to avoid wandering alone, particularly at night, in isolated or poorly lighted places. If you need help deciding what to do in Cape Town, you can consult the concierge of your luxury apartment building or stop by the city's tourist information center.
When driving, always shut the windows and lock the doors; never leave anything of value in plain sight. Keep your guard up and your eyes peeled at all stoplights and intersections; carjackings are a real threat. Avoid picking up hitchhikers.
It's important to keep in mind that there are predators out there, so if you need money, don't ask for help at an ATM and watch out for common street scams like these:
Asking for assistance at the ATM
Confused person working at the ATM
The ATM flickers. Might have a card reader attached to it.
Someone indicates to you that you have dropped your ATM card.
Where in the suburbs can you feel secured?
There are many of tourist-friendly neighborhoods in Cape Town that are completely secure. Bakoven, Camps Bay, Clifton, and Fresnaye, all suburbs on the Cape Peninsula, are excellent areas to rent a luxury apartment or beach home.
A lot of the more expensive vacation rentals include state-of-the-art safety equipment. They've installed security cameras, alarms, and armed guards. For the protection of our visitors, we've also included security features including locked doors and bars. Reserve a vacation rental home in a prime location.
Neighborhoods to Avoid in Cape Town
Above, we saw that the rate of crime in Cape Town is much greater than in other parts of the globe. Even by South African standards, it has more than its share of violent and property crimes.
Although Cape Town Central is statistically far safer than any municipal neighborhood, robberies do occur. Thefts involving motorbikes and cars, as well as those committed "within" these vehicles, fall under the same category. The high population density is one explanation for this. Another factor is the shadowy nature of the nighttime economy.
Tragic Morning Crash Claims Lives of School Children in Mitchells Plain
The townships of Cape Town are the primary major targets for violent crime. Watch careful that you don't wander off in the wrong direction. Please familiarize yourself with the city's layout on Google Maps and stay away from the townships that are located around Cape Town.
As a result, it's crucial to be alert and in a group at all times. You should not stick out as visitors and attract greater attention to yourself. It's possible for criminals to single you out in a circumstance like this.
Tourists like you and I visiting Cape Town are vulnerable to a wide range of violent crimes, including sexual assault, armed robbery, and petty theft. Tourists and ladies are especially vulnerable in these situations.
It is common for locals to treat visitors as though they are naive and actively seek them out in public spaces and tourist hotspots. This is particularly true of more violent crimes like assault and robbery.
Though nothing can ensure your complete safety on the road, there are measures you can do to fortify your routine and give you peace of mind.
When in Cape Town, after dark, is it safe to go out?
In fact, it's strongly suggested that you don't go out at night in Cape Town. Although not every area has a high risk of gang activity, evening hours are when most gangs on the Capeflats operate.
You should be inside or otherwise in a secure location at that time. When venturing out at night, it's best to do so in a group.
Conclusion
In Conclusion, Cape Town is the most culturally diverse city in South Africa, with a wide variety of musical styles, cuisines, and festivals. Cape Town has through a lot, and knowing that can help you appreciate the city more in its current state.